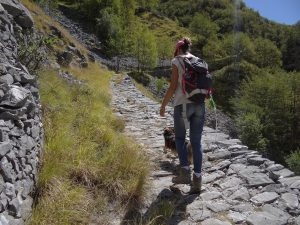 This trail is in Garfagnana territory between Massa and Vagli di Sopra.
The trail is linear and it rise from 500m on the sea level to 1400 m.
One way. We descent by the same way of rising.
It takes about 8 hours but is very nice.
The ancient paved Vandelli road let to link Massa to Modena and it's still one of the most interesting building of Italy.
The best time to have a hiking here is from May to October.